Publications
The Dickensian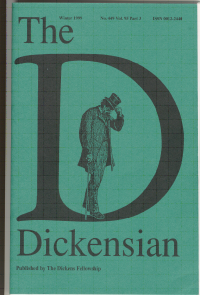 A 96-page journal, published three times a year, with articles on all aspects of Dickens's life, works and character. Edited by Professor Malcolm Andrews, from the School of English, Rutherford College, University of Kent, Canterbury, Kent CT2 7NX, England.
---
Mr. Dick's Kite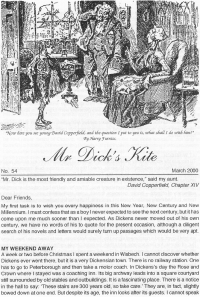 An 8-page newsletter, with comments and reflections on the life and works of Charles Dickens, written by Alan Watts, a distinguished former Honorary General Secretary and President of the Fellowship.
The 'Kite' is produced for members and is distributed through the branch network.
Back issues are now available here.
---
The Dickens Magazine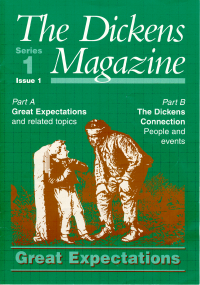 A new magazine, in an initial series of six issues, published by Euromed Communications.
Prominent members of the Fellowship contribute to the magazine and it is edited by Alan Watts.
Information: www.grayswood.press@tiscali.co.uk