Annual Conference 2010
The Dickens Fellowship Conference 2010

Panorama by David Iliff
THE 104th INTERNATIONAL DICKENS FELLOWSHIP CONFERENCE EASTBOURNE, UK 21-26 JULY 2010….. was a great success.
A delegate gives this succinct account:
The theme for the 2010 Dickens Fellowship Conference was 'people mutht be amuthed'. The following recipe was used by the Eastbourne branch:-
Take about 150 friendly sociable Dickensians from many parts of the world.
Accommodate them in comfortable old beachfront hotels.
Provide them with excellent meals and occasional extra cream teas.
Have them welcomed by the Mayor of Eastbourne in full mayoral regalia.
Stimulate their interest with seven lectures on a variety of topics so even the most knowledgeable can gain new insights. This promotes lively discussion.
Take them on outings to local historic and scenic attractions, including the rare opportunity to see inside Dickens' house at Gads Hill and enjoy afternoon tea in the garden. Give them the welcome news that the school currently occupying the house plans to move and the house will be restored as a museum.
Entertain them in the evenings with such delights as

Readings from Charles Dickens' works by his great great grandson Gerald Dickens.
A Victorian slide show given by a passionate collector.
Victorian music hall including melodramatic acts and audience participation in the choruses.

Throw in a banquet
Dickensians had lots of time to renew old friendships and start many new ones. The recipe was a great success. We were amuthed! Many thanks to Maggie de Vos and her team at Eastbourne.
(Joan Brandon, of the New South Wales Dickens Society contributed this account of the Conference to their Branch newsletter, Household Words. Joan was one of five members of the NSW Branch who came to the Eastbourne conference.)
Special !!!
Read Herbert's Ode to Eastbourne 2010
---
The Pictures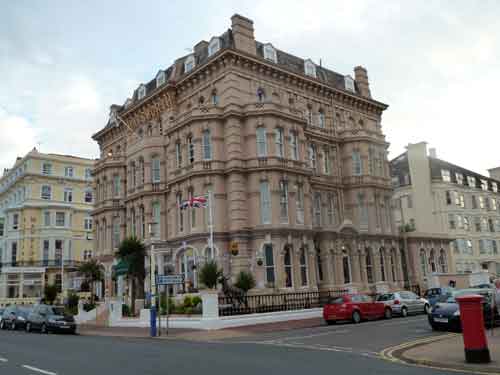 The conference was held at the Chatsworth Hotel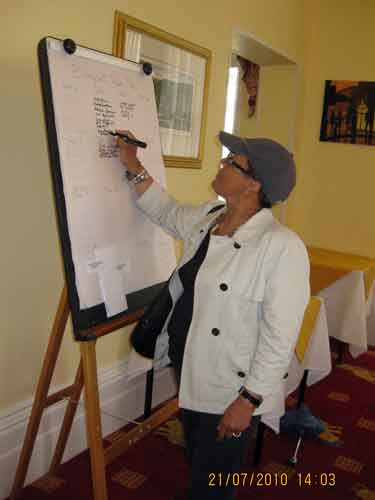 Signing up for a seat at the banquet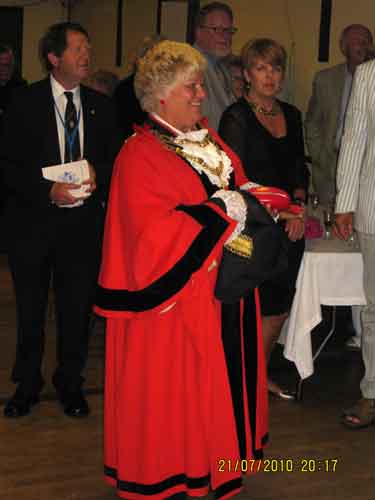 The mayoral welcome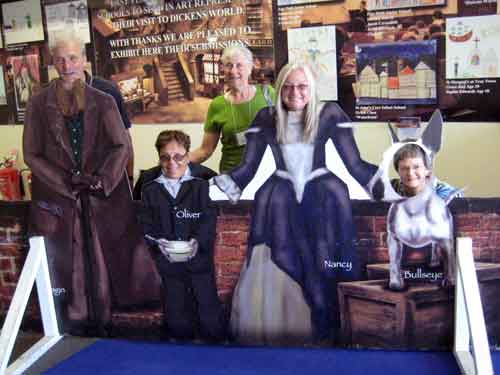 At Dickens World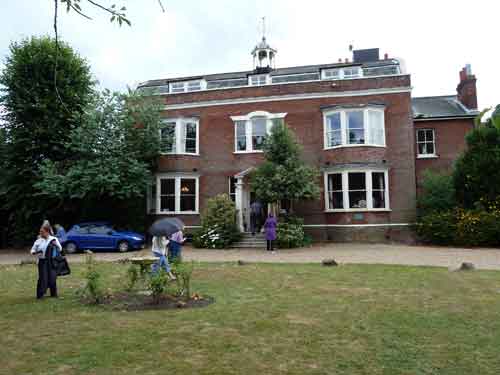 Arriving at Gad's Hill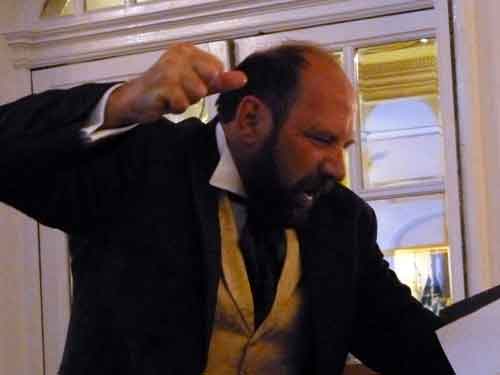 Gerald Dickens in character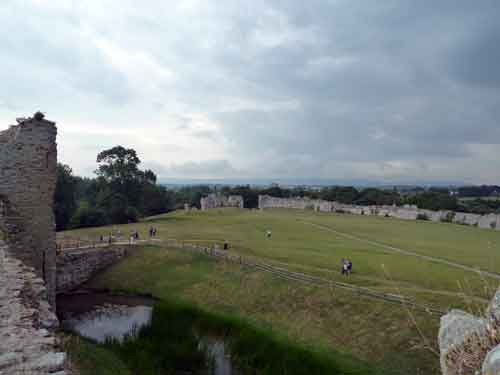 From Pevensey Castle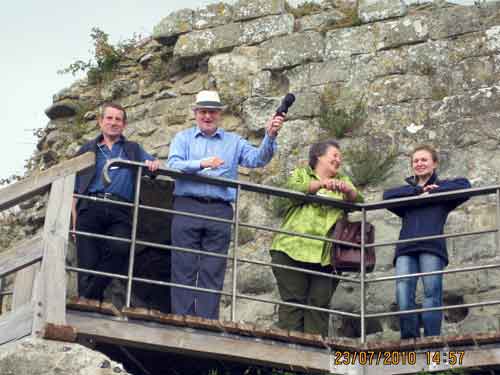 On the battlements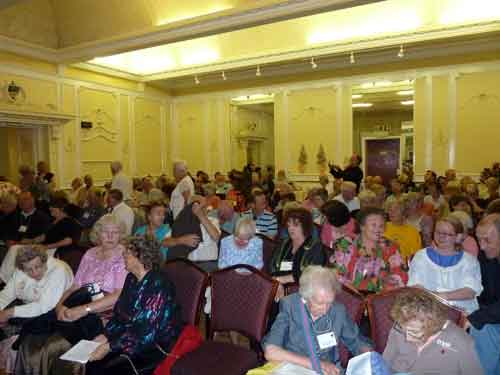 At the magic lantern evening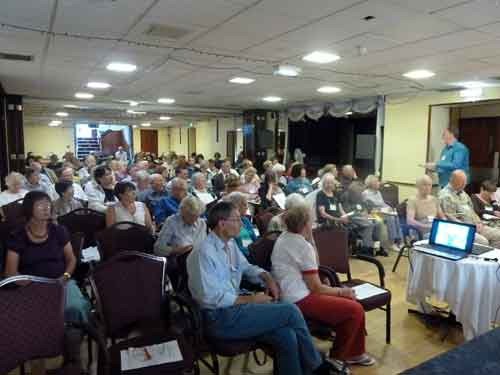 At the Annual General Meeting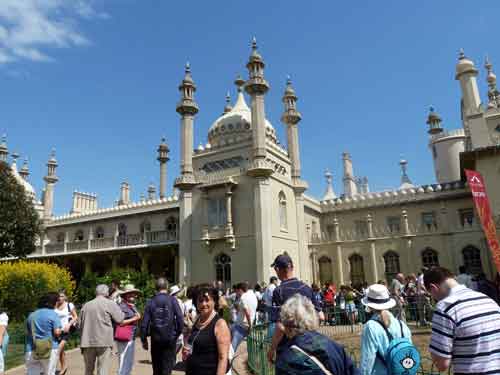 Outside the Royal Pavilion, Brighton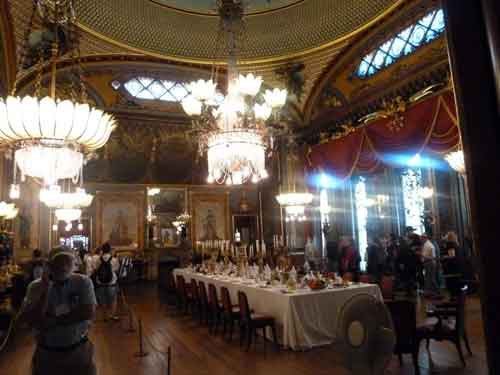 Inside the Royal Pavilion, Brighton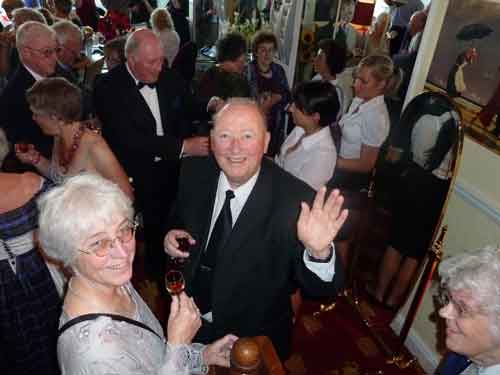 At the sherry party before the banquet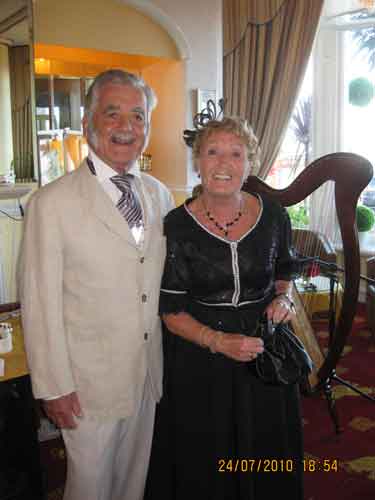 Hostess Maggie de Vos with Harold Whittaker from Niagara-on-the-Lake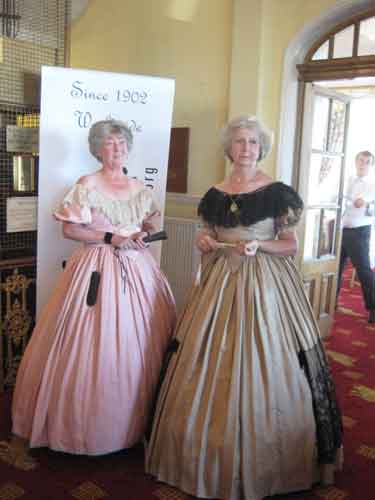 Joint Hon Gen Secretary Lee Ault, with Cathy Thompson from Canterbury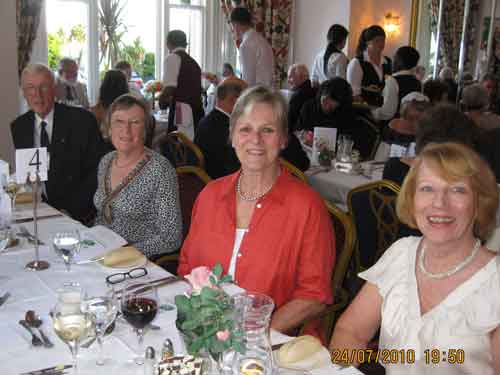 Delegates from New South Wales and Boston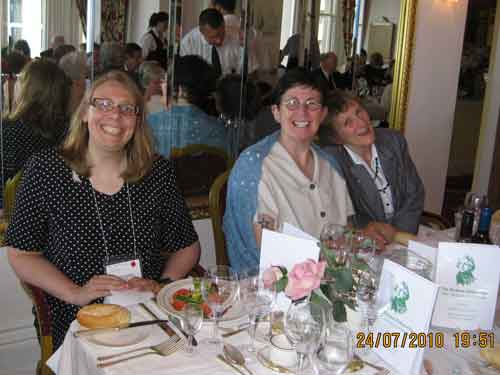 Friends from Germany, Cleveland and Nottingham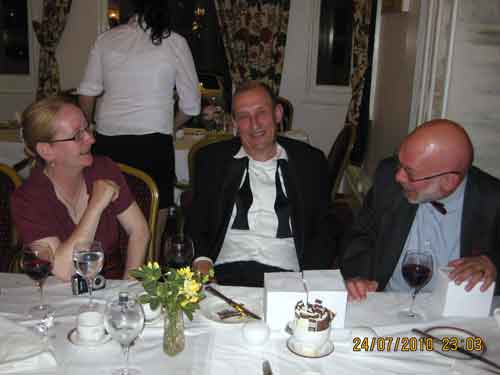 A relaxed moment for Dutch and Irish delegates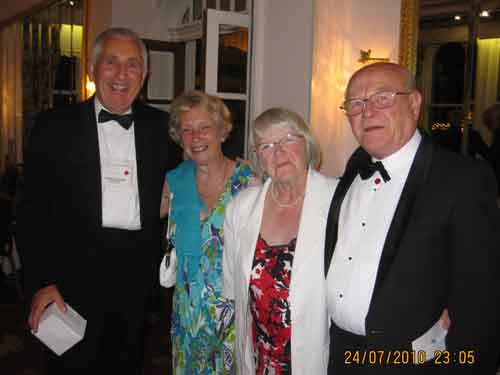 A delegation from Nottingham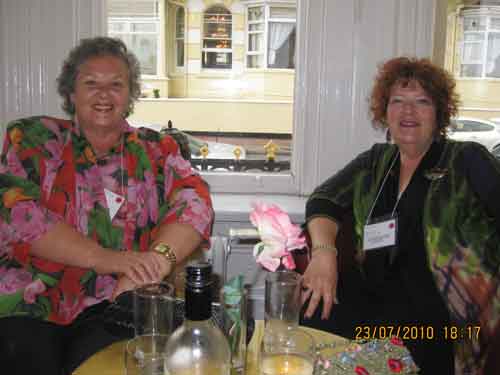 Two of next year's hosts - Jeni Curtis and Vanessa Grenfell from Christchurch, New Zealand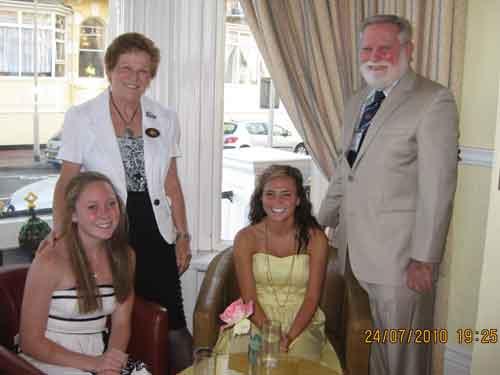 The youngest delegates: Clara and Joe Duffy from Philadelphia with their grand-daughters Katie Kassidy and Kelly Lee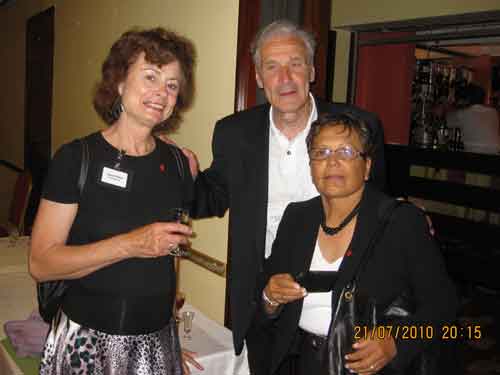 With thanks to Helmust Stibal of the Central Fellowship, pictured here with Susan Healey (Portsmouth) and Su Quinn (Friends of Dickens New York)